Tomorrow I will djing at Farbfernseher, Berlin-Kreuzberg at one of my best friend's 30th birthday bash: JKL aka Jves aka former De:Bug-Beauty-Operator is the lucky guy born on a day of love.
It's a big pleasure for me and we will flowing and raving and dancing with love into a new world…into a new era.
VA.Bene (24h Kollektiv)
Marbod (Lofile)
Thome Thomp (Kashual, Lofile)
Zola (Apero, Mutual Musik)
Jves (Apero, Aim)

RAttend:
http://www.residentadvisor.net/event.aspx?561341

More:
https://soundcloud.com/va-bene
https://soundcloud.com/marbodmusic
https://soundcloud.com/thome-thomp
https://soundcloud.com/zola-1
https://soundcloud.com/jves
Link
tagged as: farbfernseher jkl jves va_bene apero 24hkollektiv zola marbod thome_thomp berlin kreuzberg
Und wieder ein tolles Buch über Musik. Dieses Mal über die Personen, die uns mit ihren aufgelegten Platten durch die Nacht, in den Morgen und durch den Tag führen: DJs! Danke an @zoladisco und @jves für das tolle Geschenk. #djserzählen #mehralslaut #jürgenteipel #irgendwannerzählenwirauchmal
Photo
tagged as: djserz_hlen irgendwannerz_hlenwirauchmal mehralslaut j_rgenteipel
2 new great presents! 2 new great books about music! Thank you @ariofcourse and @rndmmgc! ❤
#comeoninmykitchen #therobertjohnson #book #pharell #placesandspacesivebeen
Photo
tagged as: placesandspacesivebeen pharell book comeoninmykitchen therobertjohnson
Pharrell Williams presents Happy the world's first 24 hour music video!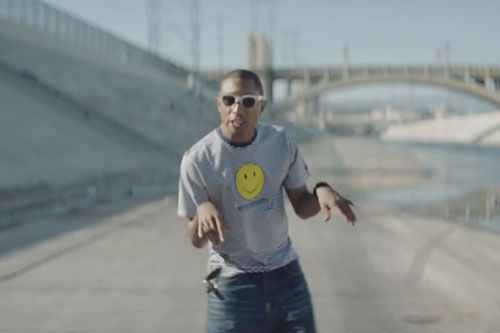 I can not tell you how much i adore this idea, this video and this song. it is genius! one of the best projects within the last years! its sheer positive atmosphere always makes me smile. enjoy it and i bet that even when you watch it everyday for just some minutes, you will always detect new scences, new people (e.g. tyler the creator or jimmy fallon) and new funny moments. you can do this for years ;)…enjoy!
Link
tagged as: pharrell_williams happy 24hours 24_hour
I have an artist page on facebook now. Like it if you like.
Link
tagged as: va_bene 24hkollektiv djing
Lou Reed - Perfect Day
for a long time this was the last song of my dj-sets. now lou reed is gone. rest in peace and hopefully you will have a lot of perfect days somewhere else…somewhere good…
Video
tagged as: lou_reed perfect_day
When Saints Go Machine! Great Stuff! #whensaintsgomachine (hier: Lido)
Photo
tagged as: whensaintsgomachine